With the Main Event coming up in Bucharest that is sponsored by Unibet, the players who have their eyes on the event are excited about the big event that is planned from November 30th to December 4th.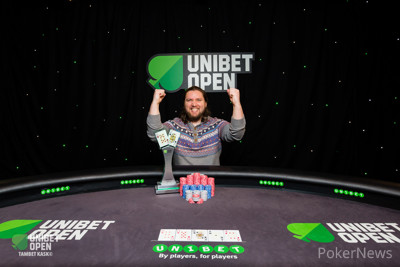 The four day event will officially start from December 1st. The players have their eyes set on the Main Event which will feature a huge amount as prize pool which is equivalent to €500,000. The players would be competing in the tournament with two separate opening events. Here the chips would be in the amount 30000 and the blinds would be increasing at intervals of every hour. Those who can survive the opening flights will be moving on to compete in the events to be held on 3rd and 4th of December.

The final day will see the champion of the Open Main Event being crowned. This event is the first of the kind to be held in Bucharest in Romania though it is an annual event that is sponsored every year by Unibet. The cap of 800 as the maximum number of players who can compete in the event makes it the largest among the different world poker tournaments that are held. The prize pool is guaranteed and it remains to be seen how the competitors fare in this competition. For instance, Anthon-Pieter Wink is a revered player from the Netherlands who had beaten 460 players in the 2010 event that had been held in Budapest. The tournament has seen higher prize pools in past years due to which there are many celebrated wins that remain popular in the memory lanes of this event. Those who are poker players or enthusiasts love to look forward to this annual event. It also gives people a chance to explore different places as the event is hosted at different venues every year.