The online poker sensation Jens Lakemeier had a great time of it at the 2017 $2,500 Big Bet Mix event which was the 59th event at the 2017 WSOP.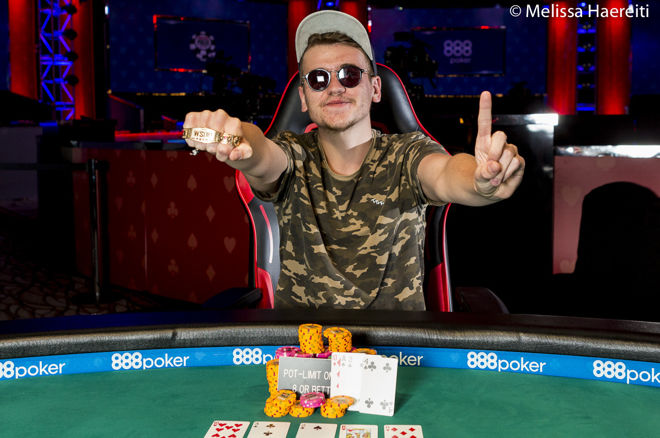 He was responsible for defeating five players on his way to winning the first World Series of Poker gold bracelet. A total of six players took part in the event and Jens took home a payday prize of $112,232 along with the first WSOP gold bracelet.

The final day of the event saw Lakemeier start as the chip leader. He did not have a good time at the start of the final day and soon slipped from the first position. He recovered very soon and then slowly started to regain his lead. From then on, he did not take his foot off the pedal and removed four of his opponents in quick time through his aggressive play. As there were just six players, the play was very slow and dragging as no one wanted to leave the table.

The heads-up table saw Lakemeier clash with Jason Stockfish. The heads-up play lasted for less than 10 tables as Lakemeier had the measure of Jason very quickly. He did not give any chance for Jason to get on top of him. With a very good chip lead, Lakemeier did everything needed to topple Jason.

Lakemeier has had some success in the live tournaments as well and especially in the Europe tournaments. This win at the$2, 500 Big Bet Mix is by far his biggest cash win of the WSOP event. He has not won any cash prize, in any event, this summer and winning it at the WSOP event is sure going to give a lot of happiness. The way that Lakemeier won this event and the domination that he showed from the start to the finish is noteworthy.